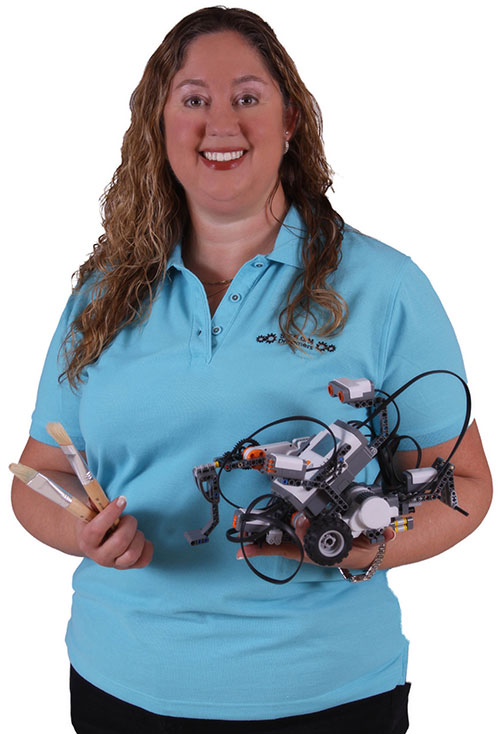 The love of learning was instilled in me at a very young age as my mother was a teacher. In high school, I was often sought out to tutor my classmates and it is then that I realized I wanted to be a teacher.
After completing my Elementary Education degree at University of South Florida, Tampa, I taught 3rd and 5th grade in poverty-stricken schools. After 10 years in the classroom, I found myself wanting to make an even bigger impact in the educational field and become an instructional coach, supporting math, science and literacy in failing schools.
During my time of coaching, I completed my Masters of Arts in Teaching with a focus on Teacher Leadership (coaching) from Grand Canyon University. With the support of family and friends I received my Masters of Educational Leadership from American College of Education and became an assistant principal at a middle school.
My roles and responsibilities in each of these positions eventually led me to a true advocate for the inclusion of STEAM in the classroom. I have had the distinct honor of training our district's STEAM team on how to write and implement effective STEAM lessons that span grades K through 12.